ZEAL TO LEARN INDIAN ARTFORMS?
Join classes today for Carnatic Violin, Vocal, Kuchipudi!
An Introduction
Gurukulam Academy
Why Gurukulam?
Petals Placeholder.
Discipline
Discipline is the bridge between goals and accomplishment. One cannot achieve great attainments without discipline. In gurukulam, we try to inculcate discipline as one of the key learning traits and will be evaluated all the time. To master an art, it needs lot of discipline and commitment.
Teach
As Dr. APJ Abdul Kalam said, "teaching is a very noble profession that shapes the character, caliber, and future of an individual." We always emphasize, gurukulam way of teaching. There always will be a scope to learn from everyone we meet. Students are encouraged to discuss, practice together to learn better by continuously observing themselves.
Continuous Feedback
A constructive feedback is as important as teaching. The way to improve always lies in getting feedback and understanding it. Students would be provided with continuous assessment both on characteristic and educational traits. Good character is just as important as good learning skills. Here, at Gurukulam, we emphasize on getting the right feedback at the right time can really boost the learning curve.
Mentor
Mentoring doesn't mean to create them in our own image, but giving them the opportunity to create themselves. Students will be assigned mentors to help them with doubts or to offer a hand to practice with. Practice without the right knowledge is blind, and without the right knowledge, one can end up practicing wrong. A helping hand in need is always bliss.
Our Strengths
The baton started when one of the three masters of Carnatic Music – the Great Tyagaraja Swami, passed this divine art form to his disciples. Under the Guru Shishya Pratha, five generations later, this baton reached the legendary violinist Dr. Annavarapu Ramaswamy, who handed it to his students, one of them being – DVK Vasudevan (ViolinVasu). Age is never a barrier. A few years of committed learning and practice will make you a musician. Lack of commitment not only delays your learning but also costs you a lot of money anywhere. Physical location is not at all a problem but our commitment is! Unique Learning Ecosystem [We have cautiously prepared the learning ecosystem to fit in all the ages of students. The only obstacle would be your willingness to learn.
More than two decades of teaching experience and improvisation in learning system
Effective yearly syllabus to achieve the ultimate goal
Boosting the learning curve with practice sessions and assistance audio/video/mentor/peers
Inculcating a habit of writing practice log to ensure daily practice
Periodical performing opportunities in various arenas to help reduce stage fear and aid performance oriented practice
Annual assessment with certification
We strongly believe in moving through this system will be most comfortable and beneficial to the student
Our Promise
We promise to make you a performer. Just be in our ecosystem and with utmost commitment, we will make you a professional.
Methodology
We believe in right character with the right education will make a great combination.
Gurukulam not only assesses the students education but also the character which is equally vital.
Continuous observation and assessment is done to help the student grow as they progress.
We have created our own syllabus to properly guide students throughout their journey. Students are encouraged to host and participate practice sessions with fellow students. This will have a lot of positive impact over the learning curve.
Mentoring will help to learn with the peers and creates a positive impact.
Mentors are selected from the students based on their performance in the exams and their ability to help others.
It is always the responsibility of the mentee to seek the help of mentor.
Students are advised to create their own practice plans according to the lessons.
Divide your lesson into parts

Create your own peer group to practice together. Practicing together will help to grow faster in the learning curve

Refer to the audio and video material available

Seek the help of mentor if needed

Record your practice sessions, and check them for any mistakes or errors

Do remember to practice daily. Never skip any day.

Optimal practice time is 1-3 hours a day.

Schedule special practice time, to work on the backlogs or revise your previous lessons.

A review with your teacher can be done once the recording is certified ok by your mentor.

Log your practice and it is mandatory.

Complete your homework promptly
Testimonials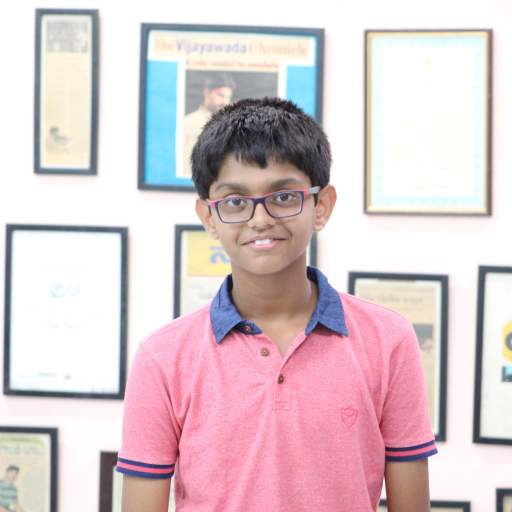 Karthik
Learning Violin from a very proficient teacher as Vasu Sir is very Collaborative, Respectful and Enthusiastic. It gives world-class learning for individual and groups for a wide variety of ages, and levels of musical interests. Individual instruction from the beginning through advanced levels is offered. Constant monitoring of the students helps us in reaching good heights.
Mallika Telidevulapalli
Gurukulam is God's gift to music lovers. It is the epitome of perfection. Traditional and authentic way of teaching Carnatic Classical Music. Vasu sir's attentions towards students is extraordinary.